Tune in to the KORN Morning Show every weekday morning at 6:35a for the Nitty Gritty From Music City!
Check back here every weekday for the full stories about your favorite country artists and other probably-important news from the country-sphere!
Sept. 22nd, 2014
Time for Tim's 9th feature film! You can see him in the Disney production, Tomorrowland, set for release in May 2015. George Clooney leads the cast of this very confusing science-fiction adventure film. Well, the plot is even still somewhat of a mystery to Tim McGraw. He says, "There's not much I can say about it because I read the script, I acted in the movie and I still don't understand it." McGraw plays a father and a rocket scientist in the movie. ("Guess which one of those is a stretch," he jokes.)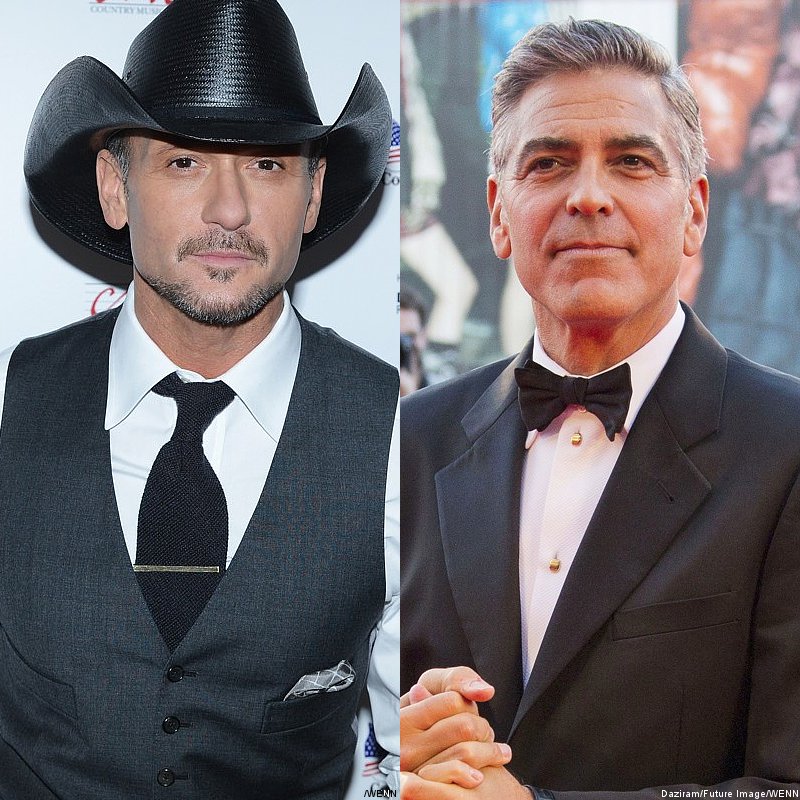 ——————————————————————————————————————-
Jerrod Niemann and his fiancée, Morgan Petek, are wishing for a different kind of gift to celebrate their upcoming nuptials : donations! In March, the young couple established Free the Music USA, a nonprofit charity focused on getting used musical instruments into the hands of children in need. The big day is set for Oct. 12th and you can be a part of it! (Robb is a little disappointed they didn't ask him to be the flower girl.) You can make a donation to Free the Music USA.
——————————————————————————————————————–
Garth Brooks has revealed the release date for his upcoming studio album. Are you ready?…Nov. 11th! He is currently offering fans a sweet deal! You can get all of his previously-released studio albums, the upcoming album, and another new album slated for 2015 for the one-time price of $29.99. That's crazy! We're counting down the day, Mr. Brooks!